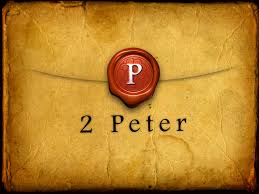 Download or stream the audio with the link below.
Sermon Audio
Summary
Good enough?
Are you good enough to be a Christian? Do you have the right stuff, the right pedigree, the right emotional and intellectual makeup to be born again? And what if you have some major struggles in your life with depression or addiction or consumerism or anxiety or workaholism or any other number of things that makes you feel disqualified for grace? Is there something that may block you from entering the kingdom of God through the work of Jesus Christ? The answer is no.
Through Christ
There is one way to get entrance into God's family and it is through the Person and the work of the Lord Jesus Christ in His life, death and resurrection. There are none righteous, no not one. That means that no one is good enough to be a Christian and no one is too bad to become a Christian. This is why Jesus came: to become our goodness and righteousness and bring us to God. Jesus saves those who cannot save themselves.
Easy to forget
This is probably not new news you. However, in the course of a day, a week or a life as a Christian, you may forget just how great of a miracle it is to be saved. Today, we get to be reminded of how great it really is.
Last week, we did an overview of II Peter, a flyover of sorts. This morning, we will head out on the first leg of the journey. The believers in these churches needed to be reminded of what they had been given in Christ so that they did not look for something other than what Christ had already given. To be saved is not just a nice thing to be enjoyed in the future. It is a present experience that is to be enjoyed right now.
An introduction
So let's get into this a bit more. In Verse 1, Peter greets the churches, "Simeon Peter, a servant and apostle of Jesus Christ, To those who have obtained a faith of equal standing with ours by the righteousness of our God and Savior Jesus Christ:" This is a fairly straightforward introduction to the letter. Peter identifies himself and his audience like any other letter would do. But there are some things to note here. First of all Peter calls himself a servant and apostle of Jesus Christ.
Owned
To be a servant or a slave was to be owned by a master. This began for Peter several decades earlier when Jesus called him out of the fishing industry into ministry. "Follow me," Jesus told Peter. And that is what he did, although very much not perfectly. Now after probably close to 30 years of following Jesus, Peter still calls himself a servant, one who is owned by Jesus. That is a baseline, foundational identity for all believers, something we don't ever move beyond. We are people who are owned by the Lord Jesus Christ.
An humble apostle
The Lord, in His wisdom and authority, also called Peter to be an apostle, a church leader, pastor, planter and missionary. Jesus did not have to do this with Peter. He chose to make Peter, the owned servant into Peter the sent apostle. So Peter has authority in the churches but it is not self-given. It comes from the Master. All authority in heaven and on earth has been given to Jesus and Jesus then chooses to send people out with His authority to bless and change the world.   That is what Peter is experiencing here. He has authority but it is humble authority rooted in his identity as an owned servant of the King.
Equal standing
Peter the servant and apostle is writing "to those who have obtained a faith of equal standing with ours…." By saying it like this, he is immediately leveling the playing field. There is no hierarchy of spiritual awesomeness. There is no higher tier of spirituality that some can reach and others cannot. Apostles, pastors, engineers, teachers and stay at home moms are all saved by the same grace of God and therefore have a faith of equal standing.
Obtained faith
Notice how Peter describes this faith. This is faith that has been obtained, not earned, not discovered, not fought for. But rather received. Instead of thinking of faith as a work, a right or a duty, Peter describes it as a gift that we have obtained or secured freely. So this is not spiritual backslapping, "way to go everybody" type thinking. This is clearly grace based identity, rooted in what we have been given, not what we have earned.
Other ways of describing this faith is being adopted, inheriting eternal life, being born again. None of these things happen by our own doing but by the work of God.
By the righteousness of Jesus
The reason there is no self-congratulations or spiritual backslapping is because of the agent behind our obtaining of faith. We obtain faith in Jesus by the righteousness of Jesus, our God and Savior. What does this mean? This means that Christ Jesus by His life, death and resurrection has secured for us life now and life to come so thoroughly that there is nothing for us to do except to obtain it. The righteousness of our God is the justice of God in punishing Jesus in our place at the cross. And it is also the goodness of God in giving us the righteousness of Jesus so that we are accepted into the eternal family as holy and pure.
Earned by the King
The main idea here is that our salvation is not a right or wage or something earned by us. It has been earned for us by King Jesus. Therefore, we cannot boast. We cannot put ourselves above other believers for our impressive resume. We cannot think of ourselves as more than owned by the Lord, no matter what the Lord would have us do in the world. We are saved by grace, maintain our salvation by grace and will be brought into glory by the grace of God.
Grace and peace multiplied
Peter says something interesting about this grace in verse 2, "May grace and peace be multiplied to you in the knowledge of God and of Jesus our Lord." This is a curious statement at first: If we are saved by the grace of God made manifest through Christ's death and resurrection and if we now have peace with God through it, then why would we need grace and peace multiplied to us. How can something so complete and vast and expansive as grace and peace be improved on or increased?
The experience
What Peter is getting at here is the experience of the grace and peace of God in our life. The Christian life consists of 2 things: concrete realities like grace and peace and the experience of these realities. And experience matters. The psalmists in Psalm 42 describes himself like a deer panting for streams of water. He needed to be refreshed and re-energized with God's immediate, experienced presence.   He needed a fresh sense of God's peace, His being there and God's grace, Gods' salvation. We need the same thing.
Knowledge of God
This multiplication of grace and peace happens in the knowledge of God and of Jesus our Lord.   So when we feel down and tired and graceless and without peace, what do we do? Do we hope for the best, wish for better days to come, just hunker down and try to get through it? No. Grace and peace are multiplied and experienced through knowledge. We are invited to learn more, to get ourselves within and around and underneath the knowledge of God.
Prayer for knowledge
Paul prays this for the church in Ephesus. "For this reason I bow my knees before the Father, 15 from whom every family in heaven and on earth is named, 16 that according to the riches of his glory he may grant you to be strengthened with power through his Spirit in your inner being, 17 so that Christ may dwell in your hearts through faith—that you, being rooted and grounded in love, 18 may have strength to comprehend with all the saints what is the breadth and length and height and depth, 19 and to know the love of Christ that surpasses knowledge, that you may be filled with all the fullness of God."
The experience
This is not a prayer for people to be saved. It is a prayer for saved people to experience the joys and pleasures of being saved. Christian growth and maturity comes to a grinding halt when we stop learning about how great God really is. And it kicks off again when our minds and hearts are re-activated with greater knowledge of the love of God in Christ. This is not a stagnant, one and done faith. This is living, growing faith and at the center is Christ Himself dwelling in our hearts.
What we have now
The prayer for grace and peace to be multiplied is followed by a description of what believers now have. Verse 3, "His divine power has granted to us all things that pertain to life and godliness, through the knowledge of him who called us to his own glory and excellence…." Before getting into some of the details of this verse, let's just sit in the beauty of this statement. His divine power has granted to us all things that pertain to life and godliness. It almost appears to good to be true.
Don't we so often feel depleted, unable to do anything more, empty, wiped out, having nothing left to give. I don't always feel like have been granted with very much and wish I could be granted with more than I have. But according to this short description, I and you and we have everything we need to live a life of godliness. How? By His divine power.
Not limitless power
What does this mean? It cannot mean that we have limitless power to do anything we want to do at any time for as long as we want. We are not supermen or superwomen. It means that we have the capacity, energy and power to live the kind of life that is pleasing and honoring to God. We have the capacity to do the good works set before us to do with joy and gladness. That is what has been granted to us: not the ability or capacity to do more than we are called to do but to that which we are called to do.
The changing world
And one of the surprising things about life is the shrinking capacity to "get things done." 4 or 5 years ago, we used to sit around and wonder what to do today. Now, not so much. And an important part of growing or maturing as a believer is to accept the changing reality of the world Christ has put us in and to know what we are to do and not to do. The biblical word for this would be wisdom: skill in living.
Called and equipped
Christ has granted to us by his divine power all that things that pertain to life and godliness. So then Christ equips us to do what we are called to do. Maybe you have heard that expression, "God doesn't call the equipped. He equips the called." I think that is true. We are not competent to do much of anything. But we are made competent, we are equipped to do certain things by the One Who called us.
Toiling with His energy
So the apostle Paul says in Colossians 1, "I am toiling, struggling with all the energy that He provides" and Ephesians 1:19,  "there is immeasurable greatness of his power toward us who believe, according to the working of his great might…" To live as a Christian requires power given to us by Jesus to do the things that Jesus wants us to do. This may not be the things that you wish you could do, or other people want you to do, or the thing that if you did it, you would feel validated as a fantastic contributor to the human race. God's energy is for God's work for you, not your work for you.
Know Jesus, know our calling
So how do we know if we are living the right way, doing the right things? This begins with the knowledge of Jesus Who has called us to his own glory and excellence. We know Jesus and we know our calling and we live from the knowledge of those 2 things. And this calling will involve very specific things for each one of us.
Husbands and wives
So if you are husband and father, you have a primary calling to your wife and family. Jesus told husbands love your wives like He loves the church. Die for her so that she becomes increasingly radiant as He did for the church. And Fathers, raise your children to know and love the Lord. Lead them to the cross. If you are a wife and mother, love and respect your man with the energy that God so richly supplies (You will need it). He may never shut the doors in the kitchen cupboards. Love him anyway. And nurture your kids. See them first as a gift, not as a task.
No finish line
So many things in life have no definitive finish line. The goal is to be faithful every day to the task at hand. Life is filled with very little finish lines that usually look like the ability to put your head on the pillow and go to sleep at night.
Non-married and kids
Non-married people in the church or people in the church who will be married someday, stay faithful to King Jesus. Abound in every good work with Christ at the center of your thoughts and ambitions. He is our Sufficiency and no one else. And kids and teens in the church, be like Samuel. Hear the voice of God in your life through His Spirit, His Word and His people. Become a lifelong disciple of Jesus and grow in your knowledge of and obedience to Him.
Living now
To have a faith of equal standing as any other believer and to have been given all things that pertain to life and godliness means that we are not waiting to live. We are living right now. We are not biding our time until Jesus finally gives us what we need to live a great life. We are abiding in Jesus now and living the life that He has called us to and equipped us for.
Glory and excellence
He called us to his own glory and excellence. This probably has allot more meaning than I can understand. But here are a few things we can look at. Jesus calling us does not mean He grabs the phone and makes a call to us, hoping that we will answer. There is no waiting to see how we will respond. Jesus calling us means that He is claiming us, saving us, awakening and creating faith, empowering us to do His work in the world. It is an effective call, not a call that is left up to chance.
To be like Him
And it is a call to His own glory and excellence. It is a summons to be like Him, to be as He is, as we are impressed by His moral excellence and beauty. The calling for a believer in Jesus is not first a call to a task. It is a call to a Person, that is the Lord Jesus Himself. We are to serve, love and worship Him.
Easy now
This is perhaps a bit easier to think about when are in a Sunday morning gathering of believers. And this is not as easy to think about on Monday morning when the boss or client is cranky or you forgot to run the dishwasher last night or you reach for the cupboard and the coffee is gone. Or the car won't start. Or any other number of things that might go "wrong" in the course of a day. Or maybe you don't lose your love and adoration for Jesus because of things that have gone wrong but just because you have too much to do.
Martha
This was the case with Martha in the story of Mary and Martha in Luke 10. Mary had done allot of things right. She opened her door to Jesus and welcomed Him into her home. And she even served Jesus, which was all fine and good. But here was the problem. She replaced her affection for Jesus with serving or trying to serve Jesus. She forgot that her primary calling was to adore Jesus not serve Jesus. She was distracted, anxious and troubled by many things.
Mary
However, she had a sister named Mary who did not open up the door to let Jesus in and did not serve Jesus food and drink. Instead Mary simply sat at the Master's feet and listened to what He said. She was served by Jesus. That was the thing that was necessary, Jesus says, not the things that Martha chose to prioritize. A messy house with people living in it who love Jesus is better than a clean house with people who don't really have any thought about Jesus.
God created people to serve them
God is not served by human hands as though He needed anything (Acts 17:25). He did not create people to serve Him. God created people so that He could serve them. And if we get that order wrong we will mistakenly work for God thinking that He will eventually adore us, instead of adoring God as He continually works for us. So Martha misunderstood the value of her work and the value of Jesus' presence.   She overvalued hard work and undervalued worship and faith.
The work of God
The disciples asked Jesus in John 6, "What must we do, to be doing the works of God?" Jesus answered them, "This is the work of God, that you believe in him whom he has sent." People have been working very hard in the world for a very long time. And God has never been impressed by this. Because Jesus did not come to find workers. He came to seek and find worshippers. And this worship happens when we are called to His own glory and excellence.
Granted promises
We have not only been granted all things that pertain to life and godliness. We have also been granted His precious and very great promises. Some of these promises are peace with God, access to God in prayer, future glory with Him, a life void of any reason for self-condemnation, guiltless status now and forever, the completion of all that He began in us, the indwelling power of the Holy Spirit to sustain our faith and bring us through death into eternal life and many more promises. Nothing coming down the pipe in your life 2 days from now or 2 years from now can take away any of those promises. They are granted to us, never to be taken back.
Partakers of the Divine Nature
Through these promises we have become partakers of the divine nature having escaped from the corruption of the world because of sinful desire. This does not mean that we are like God or have become little gods, demigods like Maui from the movie Moana.   This means that we have come to share in the righteousness of God. We have been given a new nature that loves God and wants to please God. We have been re-created to be formed into the image of the perfect Son.
This is a new humanity: People who have been redeemed or remade and now have God living inside of them. And since God is not subject to corruption neither will we be subject to corruption. We have escaped the corruption of the world.
A bad turn
The world took a pretty bad turn in the garden. Sin has brought destruction and the warping of desires that were once good into desires that are not good. When we are saved, our desires are restored and renewed so that we desire what is good and right and joy-producing. We are in some ways, freed up to enjoy the world in the ways God intended for it to be enjoyed. And these restored desires for that which is good will lead to the virtues we will look at next week together.
A summary
So how we do we summarize these 4 verses? Perhaps we can sum it up like this: Christ's work for us is the foundation of all good things that follow. Or in Jesus' words, "Apart from me, you can do nothing." And with Him, we can do anything that He has called us and equipped us to do.   Let's pray.
---