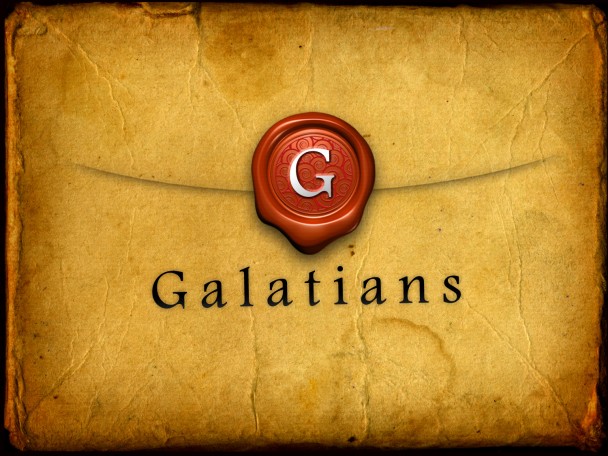 Download or stream the audio with the link below.
Sermon Audio
Summary
The title of this sermon is "sinners, justified by faith." With this title, I am making two assumptions: One is that all of us are sinners, so we all need to hear this message. And the other is that I have discovered (or rather the scriptures have revealed) a way to avoid or escape judgment for being a sinner. In other words, there is a way to be right with God. So if you believe that you are a sinner and that being made right with God is important, then this is a message for you.  And it would do your soul well to listen.
So Paul uses his confrontation with Peter to launch into an explanation of the gospel and how people are made right with God. The public dispute is used as opportunity to crystallize the message of the gospel. He does not simply let it slide, what Peter did, but he rather uses it as a chance to better explain the gospel he lives by and preaches.  If the gospel is that which everyone is judged by, then what exactly is that gospel? When Paul says that they "were not living in step with the gospel." What exactly does he mean by the gospel. So if you raising a child and that child does something disobedient, you do not simply say, "nock that off. Don't do that anymore." You explain to them, this is why your behavior is inappropriate and must be punished. And then you tell them what they should be doing instead. So upholding the truth of the gospel is not simply saying what people are doing wrong but also directing them to what is right.
Let's look at the passage:
Vs. 15 Sinners who are Gentiles

Does Paul seem to be saying here that to be a Jew is to not be a sinner? Is he pointing out that Gentiles are sinners and Jews are not? Obviously not, based on the following verses that say that Jews also are in need of being justified by faith.  This is better translated as "Gentiles who are sinners" or "type of sinners who are Gentiles." So there are plumbers who are sinners and carpenters who are sinners and mailmen who are sinners, etc.  What he is doing is redirecting the thinking away from ethnicity and onto Christ. So some Jews believed that they alone were righteous before God because they had the law. Gentiles were sinners because they did not have the law. There only hope was to become a Jew through ceremonial expressions and then they would have access to God. They also needed to obey the law to be saved. So Paul is contrasting these two groups. He is saying "okay, we are different. Jews and Gentiles are not the same thing." He is establishing that up until now there was significant difference between the two races.  There used to be two types of sinners: Gentiles and Jews.
Vs. 16 How justification happens
But this changes in verse 16…… Paul says, "yet we know that a person is not justified by works of the law but through faith in Jesus Christ." One could add the word, "now" in there. "We now know…." Until the revelation given to Paul, I don't think he did know that people are justified by faith alone.  So he is given this revelation that "a person" is justified by faith alone, and then what does he do with it? He says, "so also we have believed in Christ Jesus in order to be justified by faith in Christ Jesus and not by works of the law."
So Christ sets the mark out there, saying "you must have faith in me to be justified." And he says it to all people. "Here I am. Come here and receive me." And what does Paul do? Does he say, " I am a Jew. I do not need Christ. I have the law." No. That is not how he reacts. He leaves his own race or ethnicity and he says, "wait a minute.  If a person is justified by faith in Christ alone and if I am a person, then I must have faith in Christ in order to be justified. I will leave the protection of the law that I have strived to keep and I will even leave the protection of my own race as the chosen people of God."
You must leave your family, ethnicity and clan

So, child must leave mother and father to be saved. Clan member must leave clan. Nigerian must leave Nigerian. American must leave American. Each person must emerge from where they are positioned in life and step toward Christ and essentially give themselves to Christ.
It is the beginning of verse 16 that keeps many Jews from coming to faith in Christ. They do not believe that Christ levels off humanity to the common denominator of sinners, only justifiable in Christ.  But this text says clearly that by the works of the law, no one will be justified, that there is only way to be made right before God. It is through faith. There is nothing you can do outwardly to make that happen, nor does it matter what family or race you were born into.
So essentially, Paul is saying that "all have sinned and fallen short of the glory of God" and that Jews and Gentiles now stand before God as human beings.  To be a Jew is not to be privileged in regards to salvation. And to be a Gentile is not to be underprivileged in regards to salvation. There is no special route that Jews take that Gentiles cannot take nor vice versa.
Blessing through a Person not a law
This does not mean that blessing did not come through the Jews. Through Abraham all the nations of the earth are blessed and Christ fulfills that great promise or covenant.
But the blessing was never meant to come through obedience to the law. The blessing came through a Person.  First Abraham, then Isaac, then Jacob. And eventually you get to the Christ who fulfills the covenant and blesses the families of the earth.  So at this time, some Jews were still clinging to the law as though the law brought the blessing and the justification before God. But it didn't. The law came after Abraham and was never meant to save anyone. It was always about a Person. Not a law.
And that is what Paul is saying here. "You are not justified by the law. You as a person are justified by a Person: the Christ, the Messiah, our Lord Jesus."
It is the Person of Christ who we obey. Because He is God. And it is only in Him, we are justified.
Vs. 17 An argument (as usual)
But as is often the case, there are arguments levied against him.
Here Paul addresses a potential argument from his detractors or agitators. The question basically means this, "If we abandon the law or no longer consider the law the means of salvation, then are we now becoming sinners because we are no longer obeying the law?" So we have Gentiles who are sinners because they do not keep the law and now the Jews no longer keep the entire law, so now the Jews must be sinners as well – non law keeping, non ritual keeping, non-circumcision and dietary law keeping.  And if that is true, then is Christ now a servant of sin or is Christ now making the Jews sin by seemingly pointing that away from the law and to Himself?
An illustration:
So the argument is something like this:  Someone told you that you need to work in this field picking beans in order to get your father's favor. So you do it. Now you know that other kids are not working in that field so you know that those other kids do not have your father's favor. Then one day someone comes up and tells you, "hey, working in this field is not gaining your father's approval. In fact, someone just came through last night and picked all the beans in the field and there is really no more work to be done. So, why don't you go play on the swing for awhile.
So what do you say to that, "what, don't work in the field? I've always worked in the field. Are you telling me to be like the other children who don't work in the field and thereby don't gain my father's approval? That would be sinful of me to do. And you want me to go play on a swing instead?"  So if it stands that the father wants you to work in the field and that if you don't do it you are sinner and if someone (in this case Christ) tells you to stop working, then that person is making you sin.
So that is the argument here. Christ is the one saying, "hey I've actually done all the work already. You can stop doing that." Christ is making the case that the work is done. Stop wearing yourself trying to get approval that only comes through me. Lift up your head. Put your eyes on me – not the work you are doing that you think gets God's approval. Your heavenly Father approves of me. And if you come to me, He will approve of you as well. If you accept the work Christ already did in that field, your father will approve of you.
Some of you have been working hard to gain God's approval. Hoeing that garden, stacking that hay. And your Father is saying, "that work has been done. I do not receive you because of any work of your hands. I receive you because of the work of my Son. Receive that gift. Come play on my swing."
Vs. 18 Sinful to return to the law
Far from it being sinful to leave that field of works of the law, it is actually sinful to go back to it.  Paul says that if he rebuilds what he has torn down, he will actually be a sinner for it.  I do not believe that Paul is speaking of tearing down the Old Testament law. The law of the Lord was good. It was not evil. And Christ did not come to abolish the law but to fulfill it.  So if Christ did not come to abolish the law then so also Paul was not made an apostle in order to abolish the law.
I think what he is referring to rather is his old life in Judaism, doing good works or works of the law in order to be right before God.  So Paul, or Jesus rather, tore down the idea that God's approval comes through obedience to outward laws. Paul clearly sees his former life as meaningless when set up next to Christ. In other words, Christ does not compete with the law. You either seek righteousness through the law or righteousness through Christ.
This is what he says in Philippians 3:4-10
…..Though I myself have reason for confidence in the flesh also. If anyone else thinks he has reason for confidence in the flesh, I have more: 5 circumcised on the eighth day, of the people of Israel, of the tribe of Benjamin, a Hebrew of Hebrews; as to the law, a Pharisee; 6 as to zeal, a persecutor of the church; as to righteousness under the law, blameless. 7 But whatever gain I had, I counted as loss for the sake of Christ. 8 Indeed, I count everything as loss because of the surpassing worth of knowing Christ Jesus my Lord. For his sake I have suffered the loss of all things and count them as rubbish, in order that I may gain Christ 9 and be found in him, not having a righteousness of my own that comes from the law, but that which comes through faith in Christ, the righteousness from God that depends on faith—
If Paul was to rebuild his old life in Judaism, he would become a transgressor because he would deny the work of Christ. If Paul returns back to that field to continue working, he would be sinning against God. His efforts would become idolatrous as he turns his attention away from Christ and onto himself.
Vs. 19 Dead to the law
"For through the law I died to the law that I might live to God." This is an interesting sentence that deserves some thoughtful analysis.  This is an instance where the principle of scripture interprets scripture comes into play. How do we understand this sentence? What does it mean to die to the law? Look at Roman 7:4:
"Likewise, my brothers, you also have died to the law through the body of Christ, so that you may belong to another, to him who has been raised from the dead, in order that we may bear fruit for God."
So I take this as meaning that the law will justly put sinners to death.  "For the soul that sins must die." So every sinner deserves death and must die because of the law of God being broken. But in Christ that death occurs, so that we die with him.
That is what verse 20 says: Died with Christ
I have been crucified with Christ. The law can no longer punish me because the penalty of my sin has been paid for. In Christ, I was already punished. Now, I am dead. What can the law now do to me? The law punishes and justly condemns living people, not those who are dead. You cannot kill something that has already died. In Christ, our sinful flesh was crucified. So non believers will still be punished by the law. But those who have been united with Christ, can no longer be punished. They already have been (in Christ).
So then I ask, "why do you punish yourself?"  You have already died.  The law has no power of you. The wrath of God is no longer on you. In Christ, you have already been punished.  You are impervious to the law condemning you. So, the next time you have a self-condemning thought in your mind, catch it. And say, that mistake or that sin no longer has a grip on me. I am dead to sin and the law and alive to Christ.
A lesson from the Police
Most of us have been pulled over by a police officer for speeding.  So on Wednesday I was driving through Saint Croix falls and I saw a cop in hiding. Right after I spotted it, a car went flying by me. The cop pulled out and caught up to the car and eventually turned his lights on. There was awkward time of waiting for him to turn his lights on (like waiting to be disciplined by your parents).  That is what it means to be alive to the law. You are subject to the law. You are underneath the law.  But dead people cannot be punished by the law. Punishment has been paid and you are now no longer underneath its demands.
Some of you might be wondering, then what is our guide in life? Do we simply do what we want? Obviously not
Still need instruction
We still live by the instruction set out in this word. So, when the psalmist says, "the law of the Lord is perfect reviving the soul." He means that the law of the Lord is good and right but not that it saves. The psalmist details this in psalm 119-
Blessed are those whose way is blameless,
                  who walk in the law of the LORD!
         Blessed are those who keep his testimonies,
                  who seek him with their whole heart,
         who also do no wrong,
                  but walk in his ways!
         You have commanded your precepts
                  to be kept diligently.
         Oh that my ways may be steadfast
                  in keeping your statutes!
         Then I shall not be put to shame,
                  having my eyes fixed on all your commandments.
         I will praise you with an upright heart,
                  when I learn your righteous rules.
         I will keep your statutes;
                  do not utterly forsake me!
         How can a young man keep his way pure?
                  By guarding it according to your word.
         With my whole heart I seek you;
                  let me not wander from your commandments!
         I have stored up your word in my heart,
                  that I might not sin against you.
         Blessed are you, O LORD;
                  teach me your statutes!
         With my lips I declare
                  all the rules of your mouth.
         In the way of your testimonies I delight
                  as much as in all riches.
         I will meditate on your precepts
                  and fix my eyes on your ways.
         I will delight in your statutes;
                  I will not forget your word.
         Deal bountifully with your servant,
                  that I may live and keep your word.
         Open my eyes, that I may behold
                  wondrous things out of your law.
         I am a sojourner on the earth;
                  hide not your commandments from me!
         My soul is consumed with longing
                  for your rules at all times.
(Psalm 119:1-20 ESV)
So these laws are meant to preserve us. We are to live by God's Word. All of God's words are true and righteous, with no evil in them. So, I am not saying that the commands of God should be ignored. To do that would be to destroy or own souls. "The fool says in his heart there is no God." The fool says that we do not need God or His word and that we can find our own way.
So what it means to be dead to the law is not that there are no more rules and commandments for the believer. Instead what it means is that we will never be condemned according to our disobedience to that law. The law or Word of God is set before us always and we delight in it. But we are not saved by obeying that law. We cannot be saved because we cannot obey it fully.  In terms of salvation, the law brought death.  And in Christ, we die by just condemnation by the law.
In what sense are we alive?
So if we have been crucified with Christ and are dead, then how is it that we are living? Are we living free from the punishment of the law simply for our own pleasure? No. Paul says,
Vs. 21 It is no longer I who live but Christ lives in me. And the life I now live in the flesh, I live by faith in the Son of God, who loved me and gave himself up for me.
The word for flesh here is not our sinful carnal self but rather our fleshly earthly bodies. So the life we live in this temporary tent or husk, we live by faith in God. This verse does mean that you no longer have a personality. You are not a walking shell who loses his or her personality when you have faith in Christ. Christ does not replace you so that you disappear. Instead, you essentially join Him in his benefits, his grace, his love, his righteousness.
But Christ living in us and no longer being under condemnation does not mean that we are free to do what we want.
So we do not become lawless people who are not concerned with what the Word says or what God's instruction is for human behavior. This is not simply, "Hey there are no more police officers around, let's drive as fast as we want." Or, "The parents are gone for the night, party time!" It is the exact opposite. To live "by faith in the Son of God" means to live with, through and for Christ.  So in some ways, the bar is raised. Now we do not simply try to achieve perfection by doing things. Now, we look away from ourselves, admit that we cannot do it. And entrust ourselves to God.  We do not live for ourselves, so there is no more self-righteousness but rather faith.
And it is not always easy to leave the field that we have been working in and say, "I can't do it. I will let Christ's work be my work.
Many of us like to earn what we have. But that is not how salvation happens. We do not and cannot earn it.
If we try to earn it, we are actually despising the offering of Christ
Vs. 21 We do not nullify the grace of God
If we go back to that field and go back to finding our identity in what we do, then we are saying that Christ is not enough.  There can only be one way to please God: Either through our own efforts or through the efforts of Christ. And to embrace our own efforts, is to deny or reject the efforts of Christ.
The Greek word means something like cast off, despise or frustrate.  The English word is nullify, which means to make legally null and void, to invalidate, to make no use or value, to cancel out.
Wow. If we go back to the law or good deeds to get our identity, then we are actually despising the death of Christ and saying, "that is not good enough for me and my situation." That is a perilous response to the Christ's offering.
The real problem
The issue here is that one believes that they can come to a perfectly holy and just God, who lives in unapproachable light, who's radiance cannot be looked at and simply come as they are: naked, sinful, darkened, miserable, poor and wretched, with nothing to protect them from God's holiness and just judgment. What does the scripture say, "If you mark our transgressions who can stand?"  We cannot stand before God. We cannot be declared righteous before God unless we are represented by Someone else.  That Person is Christ. Does He represent you today? Are your covered by Him? Are you hidden in Him?
Pray with me:
---