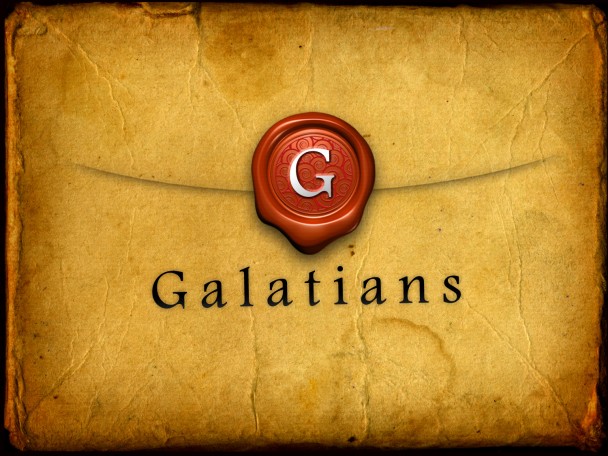 Summary
Galatians 1:6-10
So, the title of this sermon is called "no other gospel: a vision for East Balsam."  Some of you might be wondering, "what is the point of having a vision? Or what's the big deal about having a vision.  We have the Bible. We have each other. We should be okay without some specific driving vision that unites us. We are already 'one in Christ.' Let's just let it be as that and not worry about where we are going or discovering the driving force behind the things that we do."
Well, it doesn't take long to understand why that type of thinking does not work.  Everyone needs a vision to exist with purpose in life.  But animals, animals don't need vision.  The cows don't wake up and say, "man, who do I want to be today? I need to get a vision for who I as farmer's Larry's cow. What is my role here? Where have I been and where am I heading?"  In fact, it's better that cows don't know who they are or where they are going.
Even some of the more "noble" animals really don't have vision for their lives.  The lions fight and kill for food, find a mate, have cubs. The bears fatten themselves up before the winter hibernation.  Animals do not have the capacity to envision their lives 5 years from now.  This is what I love about dogs. When you pet a dog and they wag their tail, you know that they are not thinking about anything else. You have their undivided attention. They envision food from your hand and that's about it.
So animals are instinctual and do not have a vision for their existence,
Now humans being made in the image of God means that humans have the capacity for vision.  They often live as animals: work, find food, eat, sleep, play a little bit, start it all over.  But that is not all humans are capable of. They are capable of envisioning something and then achieving that vision.
In the same way, the church is capable and is biblically mandated to have a vision.  Our vision is simple: go into all the word, make disciples, spread the light of Christ.  That is a Biblical mandate. But every church needs to re-invent itself to make itself more influential and effective in making disciples.  We have a core message that never changes, but the way we brand it or package or display it needs be thoughtfully considered. There can be no "sacred cows."
So my hope in this sermon is to eliminate gospel competition or those things that would compete with the gospel and then set a vision of a church that pulsates gospel blood at every level.
Does that sound good?
What is so astonishing?
If you are a keen reader of scripture, you will notice that Paul sounds different in this letter. He is deeply upset about something.
Paul usually begins with a warm greeting to his churches.  Even in I Corinthians, Paul greets his audience with warm affection.  "I thank my God always for you because of the grace of God that was given you in Christ Jesus."  Read a little longer in I Corinthians and you'll see that Paul is upset with the lack of unity in the church.  He is upset with the Corinthian church but he is much more upset with the Galatian church.  There is no formality here. After a short greeting (that we looked at last week) he plunges headlong into a rebuke.
What is the big deal here? The Corinthian church had issues to and he gives them a nice greeting.  Why doesn't Paul greet the Galatian churches with a more encouraging tone? Because the very gospel is at stake.  How people get saved is at stake.  The purity of his message is at stake.
When you were a kid did you ever do something that astonished your mom or dad or teacher?  I remember a time, I was about 11 or 12. My cousin came up from Arizona and we were over at my Grandmother's house.  They had a little pond so it was my cousin's idea to go down and start snatching up some frogs.  We collected a few dozen of them and then it was my cousin's idea again to throw them against the house to see if they would stick!  After a few fastballs, my mom came pulling up into the driveway. She was needless to say, astonished! For one thing, I was kind of a softy toward animals and it was outside of my character to destroy anything simply for the fun of it.
That is what Paul means by astonished. He is genuinely surprised and disappointed at the church abandoning the gospel in its pure form.
The Different or Other Gospel
So what is happening here? The text says that they (the Galatians) are turning to a different gospel. What is meant by this and what is this different gospel?
We know from later in the book that this different gospel is that the churches of Galatia were being told that they must receive circumcision to be saved.  So we could sum up this "other gospel" as Grace plus circumcision, or grace plus some work. In other words, the grace of Christ is not sufficient for salvation.  The grace of Christ is perhaps 99% effective in saving sinners but not fully effective.  There is yet work to be done to earn salvation.
Scripture interprets scripture
So, there is an argument being made that circumcision is required for salvation. So how do we know if that is true? We go to scripture. We have a question? We go to scripture. We have a question about scripture, we go to scripture.
Scripture interprets scripture (and our lives as well).  Have you ever let the Bible interpret you? If you want to know what is going on in your life. Go to scripture.
So one way to figure out what is happening in this letter is to go to other letters (or books) to help us in interpreting what is happening here.  If we believe that the Holy Spirit guided or inspired the authors to write the books of the Bible than we must assume that there is incredible continuity or unity in its message.  This unity is incredibly important because Paul will draw from Abraham in Romans to make his case for grace plus nothing
What does Circumcision have to do with anything?
Perhaps we should briefly discuss the meaning of circumcision in the Old Testament. Circumcision was the sign that you were in the family of God.  It was never meant to guarantee one's salvation or that one was truly in the family of God.
And the nowhere does the Old Testament teach that circumcision was necessary for salvation.
Perhaps the most obvious teaching on this is in Romans 4:7-12.
9 Is this blessing then only for the circumcised, or also for the uncircumcised? For we say that faith was counted to Abraham as righteousness. 10 How then was it counted to him? Was it before or after he had been circumcised? It was not after, but before he was circumcised. 11 He received the sign of circumcision as a seal of the righteousness that he had by faith while he was still uncircumcised. The purpose was to make him the father of all who believe without being circumcised, so that righteousness would be counted to them as well, 12 and to make him the father of the circumcised who are not merely circumcised but who also walk in the footsteps of the faith that our father Abraham had before he was circumcised

What Paul is getting at here is the order in which Abraham was saved: He says that "faith was counted to him as righteousness" before he was circumcised.
So salvation or justification (being made right with God) comes before circumcision. Faith (or grace) plus nothing. That is how people got saved in the Old Testament.  But you might say, but what about the sacrifices that were made? Didn't that save them?  No.  The blood of bulls and goats did not save them.  They were saved by the sacrifice of Christ.  So the entire sacrificial system was meant to point people to the coming Messiah, the lamb who takes away the sins of the world.  Hebrews 10:4, "For it is impossible for the blood of bulls and goats to take away sins."  What was needed was Jesus Christ to ultimately take away the sins of the world.  (Heb. 10:14) "For by a single offering he has perfected for all time those who are being sanctified."
So just as the sacrificial system did not deal fully with sin, so also did circumcision not deal with sin.  That us why God says, "Circumcise your hearts."  The issue is not outward. It is rather inward.  So being a part of the covenant family of God was not ultimately a matter of circumcision but of inner faith.
So the issue of circumcision and its merits has been drug along into the New Testament.  This is most obviously seen in Acts 15.
A much needed meeting in Acts 15
As is common in the early church, a few people have distorted the gospel of grace and added circumcision to it.  In Acts 15, the apostles meet for what is called the Jerusalem council to deal with this very issue.  There are some Jews who are requiring Gentiles to get circumcised.  Peter essentially clears this up by saying, "no don't put this heavy burden on the backs of the Gentiles.
He says this, "And God, who knows the heart, bore witness to them, by giving them the Holy Spirit just as he did to us, 9 and he made no distinction between us and them, having cleansed their hearts by faith. 10 Now, therefore, why are you putting God to the test by placing a yoke on the neck of the disciples that neither our fathers nor we have been able to bear? 11 But we believe that we will be saved through the grace of the Lord Jesus, just as they will."
This is a big deal. These are grown men, who have no anastisia.  This is a burden. This is a way of keeping the Gentiles under their control or making them go through the Jews to get to Jesus.
Peter is saying "what are you doing?" You know that our fathers could not bear the load of the law!  Why are you now placing it on the backs of these Gentile believers?!
And that is what Paul is dealing with in Galatians. No, no, no. He says. Christ's blood does not require a drop of good works to atone for our sin. Christ living a life of perfect righteousness (in our behalf!) does not require a drop of righteousness on our part.  If it did require work on our behalf, then Jesus Christ has been mocked and deemed as unworthy and unable to fully save us!
The "real" issue: Biblical authority
As I thought about this, I realized that the issue here is not really circumcision.  The issue is Biblical authority and distorting the gospel.  There is no Old Testament backing for circumcision as necessary to be saved.  It was a sign of being in the covenant family of God.  And not all who were circumcised were truly in the family of God.  So there is no text that says, "you must be circumcised to be saved." So what these agitators or distorters of the gospel have done is added to the scriptures.  So the issue is the authority of scripture.
The "realer" issue: adding to the gospel
Yet, it goes even deeper. While it is true that the deeper issue is biblical authority, I think an even deeper issue is adding to the gospel some other thing instead of letting the gospel stand alone by itself.  The issue is: They are saying that Jesus Christ is not what faith is about or what life is about or what salvation is about. There is more to it.  You need Jesus. Sure. You need the cross. Sure. But you need more than that. There is more to it. So we as church, we preach Christ and him crucified, yes, but you better give your money to. Or, we preach Christ and him crucified, yes, but we love our worship style.  Or we preach Christ, yes, but we are a Swedish church and that's who is welcome here – those people who are like us.  And we will not extend ourselves and become all things to all people.  This is the way we do things. We preach Christ but we also preach our way.   You become like us and then you can be saved.
But that is not what the church should be.  There should be such a vivid display of the gospel in this church so that you can look at every facet of it and say: I see Christ in it, I see the gospel in it. In the nursery, I see children cared for with the love of God and shown an image of Christ.  In Sunday school, I see Christ being worshipped through the studying of God's Word. In this service, I see God's name being lifted up and his Word preached, and followed and the meaning of it, sought after and submitted to.   To put it simply, I see the gospel of Christ all over this church. I see all people from any background, denominational affiliation, economic status, race and age being offered salvation in Christ by grace alone, through faith alone.  I see nothing added to the gospel, rule, tradition, stuck ways of thinking.  I see in this church the gospel in its pure form.
You might be wondering, "wait, wait, wait. We need other things, we need music and carpet colors and coffee and bathrooms, and classrooms and curriculum. Aren't these distractions or additions to the gospel?" The obvious answer is no. They are not.  All of these serve as enablers of the gospel being presented in its clearest and truest form.   "What about deacons and pastors and executive boards and finance committees and missions committees, trustees, and secretaries and treasurers? Aren't these additions to the gospel?" No, these are enablers of the gospel, so that every part we play is centered on Christ, making Him known, loved and cherished. Every deacon meeting is spent planning ways to make Christ more evident to this community and church. Every business meeting is spent under the vision of seeing the gospel spread throughout this community. We are, as Paul was, instruments in God's hands, channels of the Spirit, ambassadors through whom Christ makes His plea.
A curse on those who preach another gospel
The stakes are high that we get this right. Look at how seriously Paul takes the gospel.
"Even if we or an angel from heaven should preach a gospel contrary to the one we preached to you, let him be accursed."
Notice that Paul says that even if he begins to preach some other gospel, he would be accursed! No one is immune to the condemnation that comes from distorting the gospel, even those who start out preaching the gospel.  Why? because it is not a gospel that comes from man. As Paul said earlier, his apostleship and the message he brought did not come from any man.  It came as revelation from Christ.  It is Christ's gospel.
(Illustration). Last week we had a lady come out from Saint Croix falls to do draw some testing ford our life insurance policy. We had interacted on the phone a couple of times and both times her phone service wasn't great and she had trouble hearing what I was saying. I barely know my address myself but I was almost shouting into the phone 1651. 
After getting our address nailed down, we had to figure out a time. She couldn't come in the morning until 11:00. If you know anything about these things, you are not supposed to eat anything 8 hours before they draw blood and check blood pressure.
So that left us with all morning not to be able to eat anything.  Not an ideal situation.
So finally the morning came and she called at 10:45. "I'm in Saint Croix, see you in a little bit." 11:30 she pulls up to our house, winded, frustrated, had been driving up and down the road looking for our house.  So, we begin the check up. I'm visibly frustrated. She pulls out a big needle. Jabs it in. Twists a little. Scratches her nose (I'm exaggerating a bit) Finally she get two tubes full of blood. Then it's Melonie's turn.  Poor Melonie had to help her find the vein. Thankfully, one tube was enough.
"This isn't going well, is it?" She said. No. It wasn't going well.
The only way this could be redeemed is if I got the gospel in her somehow. She takes my blood, I give her the gospel.
So, I helped her carry her things out to the car and told her the gospel – that we are all born in sin, that all people are under the wrath of God, that Christ was a wrath bearing substitute for us and will forgive us and make us righteous before God.  It was the classic "shove the gospel down your throat moment."
I realized at that time that the gospel was not mine at all and that it does not require me being perfect or feeling holy. It is not man's gospel. And all man can do is get out of the way and try to let it do its work.
How many people, grow up believing the gospel is some other thing that one it really is? So if you ask someone, "Where are you at in your faith?" They say, "I try to do good things. I try to go to church. I try to stay on the strait and narrow." Almost never have I heard someone say, "I trust Christ every day for salvation and righteousness."  Yet that is what Paul says the faith is all about. Where are people learning these things? It will be our great hope and goal of this church to get people thinking about their lives Biblically. 
Not Paul's gospel
No one is born having the gospel in him or her. Paul did not study to acquire the revelation of what the gospel is. No one has the gospel gene inside of them. Paul was opposed to the gospel. Even though Paul represents and preaches the gospel, the gospel exists outside of him.  The gospel is not wedded to Paul. Paul is wedded to the gospel. So that even if Paul fell away, the gospel would not be altered in the least. It is not "where Paul goes, so goes the gospel." It is rather, "where the gospel goes, so goes Paul."
An Implication for our church
How does that relate to this church at East Balsam? What is the vision for this church.  It is not "where East Balsam goes, so goes the gospel." But rather, "where the gospel goes, so goes East Balsam." "Where scripture goes, so goes East Balsam." Let us be accursed if we ever preach or teach what is contrary to the scriptures.  Jesus Christ died for sinners, bore the wrath of God, brought forgiveness, grace and righteousness to all those who unite with Him in His death and resurrection.  And all this is done apart from any work we have done.
Why such stark commitment to this? My can't we just relax this a little bit? It's because we are seeking the approval of Christ and his glory. Look at verse 8.
The Ultimate approval that we seek
Paul states plainly that he is not seeking the approval of man but the approval of God (Vs. 8).   If he sought to please man, he would not be a servant of Christ.  This sounds similar to "you cannot serve God and money." There can be no other loyalty than to God. This church lives before God alone and seeks to please God alone.  It is his church. Christ is the head of this church. We submit to his leading. The church was started not by any man, nor is it sustained by any man.  The church is God's idea, birthed at Pentecost by the power of the Holy Spirit, sustained by Christ with Him as the head.
It is indeed His church alone. He leads it.  And how does he lead it? Through the pages in this book.
So what do we do as a church? We follow.  We do not create new gospels. We do not add to the gospel. We do not distort the gospel so that people in this community are inhibited or prohibited to enter this church.  We offer the pure and perfect blood of Christ to every person that walks through these doors.  May we lift up his name, look to him as our Head. And may God sustain and bless our attempts to make disciples and spread the light of this great gospel in this community and beyond
Let's Pray.
---