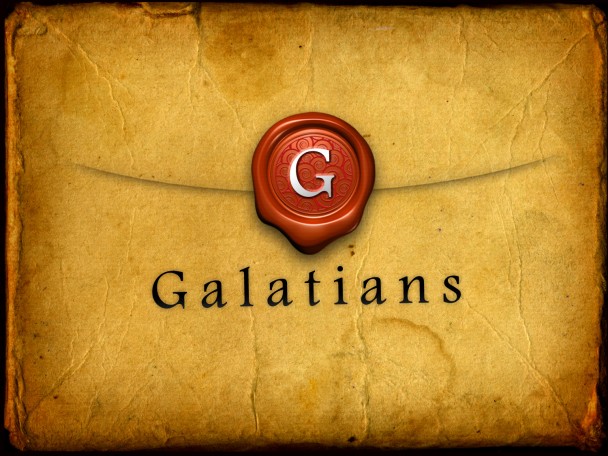 Download or stream the audio with the link below.
Sermon Audio
Summary
I want to start this morning by saying this, We are not God. Have you ever thought about that?
We need to differentiate ourselves and God. You and God do not exist as a unit of existence, as though you and Him are indistinguishable. God exists apart from you but you do not exist apart from God.  There was a time when you were not but there has never been a time when God was not.  God has been and always will be. There was a time when the earth was not here, the sun, moon and stars, the fish and animals, coffee shops and shopping malls.  All these things came into existence at a point in time and history. God does not have that point in history. The Trinity, Father, Son and Holy Spirit have existed eternally in perfect oneness, love and joy.
That is the God we love and serve. Totally other than us. Totally not-dependent on us. God has no lineage. Yet we have a lineage. We can follow our line of ancestors and figure out where we came from and who is responsible for having us as their children. Our existence is connected to each other. But God's existence is connected to no one. He has no family tree or family line. Creator, uncreated. Son begotten not made. Spirit, eternally existence with the Father and the Son.
This is the God we pray and sing to. And that is the God we are studying and trying to get to know. If that is all true, then it is in our best interest to get to know him.
If we lived in a small village and we had a king overseeing our region, we would probably want to know a little bit about that king. Who is he? What does he require of us? Oh, he's a holy, wrathful yet loving God? How do we get to know Him? How will he treat us? But take it one step further…..He is not only the king. He is also the Creator. Okay, so you say "wow, he created all this? I wonder what he expects of us now?" But go even one step further….. He is the King and the Creator yes, but he is also the sustainer of all things, he himself gives life and breath to all people.  He not only created the world and let it be but he is actually sustaining all things as we speak. So that is the kind of God we are learning about.  If you zoom out on all the planets of the universe, you would get a glimpse of God…. And if you zoom in on the human hearbeat, you would also get a glimpse of God. He not only keeps your heart beating but he also keeps the sun from getting a fraction closer to the earth so that it burns up.
He delicately holds all things together by the…… WORD of his power. That's all it takes, one word. "For God, who said, 'Let light shine out of darkness,' has shone in our hearts to give the light of the knowledge of the glory of God in the face of Jesus Christ." II Corinthians 4:6. If God says "let there be light," there will be light. Darkness is broken immediately. God does not wrestle with anyone or anything.  He holds all things together by the word of his power.
So we have been getting to know Paul a little bit in these last few weeks. What we have discovered is that Paul holds the gospel in high esteem and preaches it not as his own gospel, or his own message, but as the gospel of Jesus Christ.  He has a high view of God and an appropriate view of himself.
Let's pick up in verse 11
Vs. 11
Here, he does not say my gospel but "the gospel that was preached by me." He is still differentiating himself from the gospel. "It's not my gospel. It's God's gospel." So Paul is continuing his refrain.  Paul is not wedded to the gospel. It exists outside of him. He preaches and teaches it. But he is not the gospel. Nor does it belong to him.
It's kind of like saying, "the state that I live in." Instead of saying, "my state." Or saying "the football team I cheer for" instead of "my football team." It's really not your state, right? It's really not your team right? It's outside of you.   He is not saying that it is not personal to him but that it does not belong to him.
In the same way, the gospel of Jesus Christ does not belong to this church.  It is not ours. We exist outside of it. We do our best to teach it, preach it and live in submission to it. But it is not our gospel.  It is the result of the gospel taking root in people's hearts.
Oh, how many churches began with the gospel of Jesus Christ and then got so comfortable until they thought that there church was the gospel itself! Instead of diligently going to the scriptures, earnestly seeking God and prayerfully moving forward.
There is strange unpossesiveness that Paul has regarding the gospel. In the same way we as believers must have a strange unpossesiveness to this world and all that is in it.   The scriptures say "the earth is the Lord's and the fullness thereof." Scriptures also say that "all things were created through him and for him. 17 And he is before all things, and in him all things hold together."
So everything is held together by God and everything belongs to God. Am I saying that everything belongs to God, that we really have nothing in this life? Yes. As Acts 17:28 says, "In Him we live and move and have our being."  What did God do when he made man? He formed him out of the ground and then he breathed into his nostrils the breath of life. So your very breath right now is from God. It is his breath in you.
So with that established, we come to this text. Paul's description of the gospel is that which belongs to God alone, not given by man but by a revelation of Christ.  So in a very real way, the gospel is not our gospel. It does not belong to us.
When we get saved, you may think that you get Christ, which is true. But do you know what really happens? Christ gets you. Christ gets you. Look at I Corinthians 6:19-20, "You are not your own, 20 for you were bought with a price. So glorify God in your body." Or Colossians 3:2 "For you have died, and your life is hidden with Christ in God. 4 When Christ who is your life appears, then you also will appear with him in glory." Or Romans 6:8 " Now if we have died with Christ, we believe that we will also live with him." Or Ephesians 2:4-6 "But God, being rich in mercy, because of the great love with which he loved us, 5 even when we were dead in our trespasses, made us alive together with Christ—by grace you have been saved—6 and raised us up with him and seated us with him in the heavenly places in Christ Jesus."
So then, "Getting saved" is less a matter of you getting God as it is God getting you.
That's what happened to the apostle Paul. God got him on the road to Damascus. What does he say about his own conversion? He was set apart before he was born, called by His grace to preach Christ among the Gentiles, as Acts says, "A chosen instrument."
Have you ever considered yourself an instrument of God? That is what you are. That is what each believer is.  It is a lie from Satan that says, "you just picked up God on the journey of your life and He will FOLLOW you. And that you can just play God as though He is YOUR instrument." It is the exact opposite. God does not follow. And God is not played. God leads. God direct the activities of this world in such a way that He gets glory. And what does Job say, "I know that you can do all things,
and that no purpose of yours can be thwarted." God is not a passive God, wringing his hands over what to do.  He is in charge of this world and he is in charge of you.
Jesus became a human, not so he could follow humans but so that he could lead humans. Lead them to God, lead them to righteousness, be their great Shepherd.
So, we've established that this is not Paul's gospel but that it exists outside of him.  How did he get this gospel? It had to come out of somewhere right? He says plainly, "I received it through a revelation of Jesus Christ."
This sounds crazy right? Received it through a revelation from God? There are plenty of people who say that they have received a revelation from God and these people who claim this must be accountable to the scriptures. If what they are saying lines up with scripture, then there "revelation" is accurate. But it really isn't a revelation at all, it is simply an application or implication of scripture. And if there "revelation" is not found in scripture then it is a false word and should be rejected as not from God.
So how is it that Paul can say "I have received a revelation from God?" How do we believe him? We believe him for a number of reasons….. One is that what Paul said lined up exactly with the other scriptures. So what he said about Jesus and God lined up with Old Testament scriptures. He does not contradict the Old Testament but complements it. In the same way, Paul does not contradict the words of Jesus as they are written in the gospel. In fact, he often quotes the words of Jesus.  So also, Paul does not contradict the other apostles. There is harmony or agreement with the letters of Paul and with the other letters.
That is one reason we believe Paul. The other reason is this: Paul was inspired by the Holy Spirit. The canon of scripture (or the 66 books of the Old and New Testament) was still open. The revelation of God's will, His works and His salvation he offers, that revelation had not yet been completed. Paul was raised up to help complete God's revelation of Himself to the world.
So, that's why we don't reject Paul. Because his revelation is a unique work of God in history.
What is meant by "revelation of Jesus Christ?" I think it means that Jesus directly revealed Himself or Who He was to Paul.  There was no human teacher that taught Paul about Jesus. So, when Paul is telling the Galatian Church that "Christ became a curse for us and that no one is justified before God by the law" he is stating the things that Jesus Christ Himself told him.  Revelation came from Christ through Paul and to the Gentiles.
But this is a very unlikely choice for God to use, isn't it? Look at what he says about himself in 13 and 14……
Paul is actually an enemy of the church, an enemy of the cross, seeking to destroy the church in its infancy. Must like Herod sought to kill all the baby boys under the age of 2.  From a human perspective this does not make sense. How can someone change that much.  But look at what the source of the change was? "But when he who had set me apart before I was born" or "from my mother's womb….was pleased to reveal His Son to me."  Imagine Paul living his life, advancing in Judaism, being the greatest among his peers, the smartest, the most zealous for "the traditions of his fathers." And God saying, "wait a minute, I chose you before you were born to do this great work."
And Paul does not see it coming….Paul is busy with his life….
So if Paul was a deer hunter, he would be the greatest deer hunter in the area. If he was a carpenter, he would be the greatest carpenter. If he was to cook a thanksgiving meal, it would be a nineteen course dinner with five different kinds of cranberry sauce. Whatever he did, he did with all his might.
Imagine him running full steam ahead…. And then God stepping in and saying stop. Suddenly he is blinded. He has nowhere to go. He has to be led around for three days.   The intensity of Paul's life is met by the intensity of Christ and they collide. Who will win? Can Paul resists this? Can Paul press on after being struck by the grace of God? No.
Jesus Christ says, "all that zealousness for traditions, all that Hebrew study, all that advancing above your peers" all that was so that my name would be known among the Gentiles, that the abundance of my grace would be seen in your life.  You thought you had your life, But I had you all the way. I had you from birth and I will have you to your death.
But this is not unprecedented….
There are others who were called at birth as God's chosen instrument to preach His Word. Jer. 1:5 "Before I formed you in the womb I knew you." And Isaiah 49:1-6, "The Lord called me from the womb, from the body of my mother he named my name, not to only to minister to Israel but to be a light to the Gentiles."
Some of you may know the story of a woman named Joni Erickson Tada. She grew up as the youngest of 4 sisters. She was sociable, athletic and ambitious. So Joni graduated from high school when she was seventeen and prepared to go to college in the fall after her graduation. The summer before college began, she went to Chesapeake Bay to go swimming with some friends. She dove headfirst into the bay and hit the bottom, and was paralyzed instantly from the shoulders down. At first she thought she was in a fishing net and was only stuck. Then she realized that she was going to drown and thought that it was the end of her life. Then her sister jumped in and saved her. Her body was lifeless. They rushed her to the hospital and discovered that she had severed her neck between 4th and 5th cervical level. She would be a quadriplegic for the rest of her life.
Some of you may be wondering why God allowed this to happen. This must have been some mistake or simply a human tragedy. But no, it was much more than that. God called Joni at birth to be an ambassador to the handicap community throughout the entire world.  She has written dozens of books, ministered the gospel to thousands of people and brought glory to God through the telling of her story. She even married in 1982.
In the scriptures we have tremendously unlikely heroes. Abraham was most likely a moon worshipper, David was sheep herder, Peter was a fisherman and Paul was a persecutor of Christians. What happened with all of these people? Did God somehow join them in their cause? No. God took them and said, "you will now join my cause in this world. I will take you make you my instrument to accomplish my purposes in this world. Follow me."
Look at the way Paul shifts his focus from what HE had done, to what GOD had done.  Paul says "I persecuted the church, I tried to destroy it, I advanced in Judaism, I was extremely zealous for the traditions of my fathers."
And then the switch happens in verses 15 and 16, "He set me apart before I was born, He called me by his grace, He was pleased to reveal His Son to me."
This is the great conversion of my life, going from "me" to "Him." Going from "Paul" to "Christ."
Has this great conversion happened to you? Will you let God take your life from you and give you a new life hidden in Christ, covered in his righteousness, bought with His blood? That is our great hope.
And this is not a tedious task. This is for your joy. "In your presence, there are pleasures forevermore."  We trade the weight of our sins and the pain of carrying our own life for the joy of knowing Christ and being found in Him.
Pray with me.
---