Scripture says that all things are created by God and that He holds all things together. Without Him was nothing made that was made. God is not served by human hands as though He needed anything. He Himself gives life and breath to all things. So then you may ask, "what does God need from us?" The answer of course is "nothing."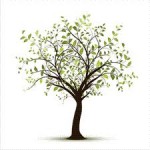 But God has chosen in his great mercy to require that we give back a portion of what He has given to us. This accomplishes 3 things: (1) it reminds us that all that we have is from God, (2) it helps us to avoid becoming lovers of money and (3) it gives us the opportunity to join in Christ's work of building his church. Giving opens our eyes and hearts to Christ's global purpose for his body: to preach the gospel and to make disciples.
So giving is a blessing not because it gives God something He doesn't have but because it redirects our focus from what is perishing to what is eternal. It ushers us into greater meaning and purpose for our existence. It unites us with Christ's great work of redeeming a people for His own possession.
So give eagerly and cheerfully for God loves a cheerful giver. And remember the words of our great Shepherd…….
"Do not lay up for yourselves treasures on earth, where moth and rust destroy and where thieves break in and steal, but lay up for yourselves treasures in heaven, where neither moth nor rust destroys and where thieves do not break in and steal. For where your treasure is, there your heart will be also."
(Matthew 6:19-21)