Pastor Gabe Brennan: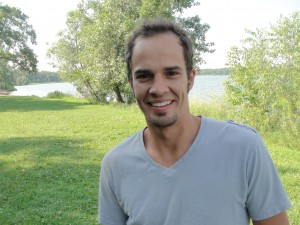 Greeting from East Balsam Baptist Church! It has been an honor to begin pastoring here on October 1st 2011.  I am passionate about teaching and preaching the Word of God and am eager to see God continue his great work in Western Wisconsin. In 2007, I graduated from Moody Bible Institute and shortly after married my beautiful wife, Melonie.  Three weeks after our wedding, I began to study at Bethel Theological Seminary where I graduated with an M-Div in June 2011.
I trust that this church belongs to Christ Himself, and that He, as the Great Shepherd, will lead us in the days to come. Would you consider coming and seeing what God is doing, and perhaps joining us in this great work of spreading the gospel?
For Christ's glory and the ever increasing joy of His bride,
Gabe
Roger Peterson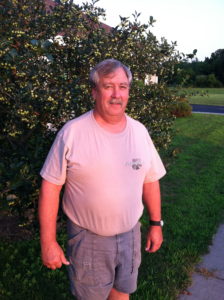 I was born and raised in a Christian home in Frederic, Wisconsin.  I am 1 of 6 children.  My father led me to the Lord at the age of 5.  I was baptized at the age of 12. In 1972, I married my childhood sweetheart and have been married for 40 years.  We have 2 sons – Brad who lives in Balsam Lake and Brian who lives in Ogilvie, Minnesota.  We have 4 grandchildren – Zach, Kailey, Logan & Ethan.
I have been privileged to be employed at Northwestern College in Roseville, Minnesota for 25 years. I enjoy going to old car shows & races. I also enjoy camping, hunting & fishing. We have been members of EBBC for 20+ years.  God has blessed us with a wonderful church family here.
Fred Hall – Bio coming soon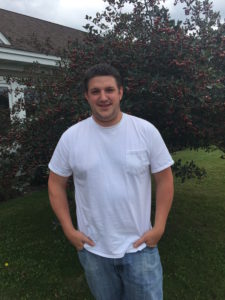 Larry Michaelson – picture coming soon….
I started attending East Balsam 9 months before I was born, and lived just north of the church.  I attended East Balsam for my whole life, and lived just north of the church.  I was buried at East Balsam and now ive in heaven. Ok, that last statement isn't true (yet). But I consider East Balsam to be a good place to be trained for my final destination.
I grew up in a Christian home and am very thankful for the influence of Christian parents and grandparents.  Growing up, I received a lot of Bible training at East Balsam and at home which has helped me to be really grounded in my faith in Jesus.
I got married to Barb in 1992. We have a son that works in Eau Claire and a daughter attending the U of M.  Farming keeps me pretty busy around the area in the summer.
Adam Majeske
I was born in Amery hospital to Ted and Penny Majeske.  Both my parents displayed there love and respect for God.  Growing up with that environment made it easy for me to want God in my life.  I accepted Jesus as my personal savior at summer vacation Bible school at the age of 9 here at at EBBC.
After graduating from Unity High school, I went to WITC in New Richmond and completed a Ag and Diesel mechanic degree. Then I came home to farm full time with my parents, which I am still currently. In 2004 I married a Amery girl "Nicole Fox".  Nicole is employed by Fairview clinics in Wyoming MN. Which is a good thing cause with 3 boys ( Sam 9, Markus 6 and Sawyer17 months) there is always a ear infection, strep throat or stitches needed.
The things I do for fun in my life have already been described ; Faith,family and farming. The Lord has been very good to me. Praise Him!!